Crm Home section
How can we help?
Online Help

Gain in-depth knowledge of the Zoho CRM's features on customization, automation, secutirty, etc. and learn how to set up and implementation CRM for your business.
User Guide | Admin Guide
Integration Guide

Access our Developer Guide to understand how to integrate Zoho CRM with third-party applications using APIs.

Learn More

Browse the Knowledge Base for answers to frequently asked questions and quickly resolve the most common problems you face in Zoho CRM.

Learn More

Learn how to install and use plug-ins from the Zoho CRM Marketplace.

Learn More

Download free ebooks and access a range of topics to get deeper insights on successful CRMing with Zoho.

Learn More

Sign up for our webinars and learn the Zoho CRM basics, from customization, to sales force automation and more.

Learn More

Videos

Watch comprehensive videos on important topics as well as individual features that will help you master Zoho CRM.
Training Videos | How-to Videos

Register for professional training solutions for Zoho CRM, delivered online or at a location of your choice.

Learn more

Make the most of your Zoho CRM with these useful tips.

Learn More

Use our tutorials to familiarize yourself with major features and understand the scope of its usage.

Learn More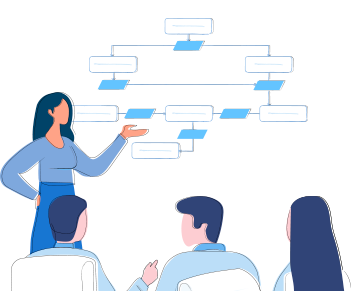 Zoho CRM Training for Administrators
Learn how to use the best tools for sales force automation and better customer engagement from Zoho's implementation specialists.
REGISTER NOW