Get started for free.
No credit card required.
Free Edition

10 free users

Leads, accounts, contacts, feeds, documents, mobile apps, and more.

Get started
CRM

plus From

$

50

/User/Month

Customer-centricity in one package.

Read More
A unified customer-centric offering for the entire customer lifecycle.
Along with all the features of the Enterprise Edition,Zoho CRM Plus also includes email marketing, customer surveys, visitor tracking, social media marketing, project management, and advanced analytics.
Try Now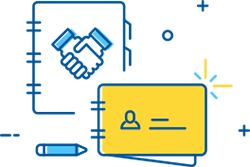 Need a much simpler option?​
Try our simple contact management solution that helps you manage contacts with ease.
Try Zoho ContactManager
Frequently asked questions
Can I get a demo of Zoho CRM?

Yes, we would be happy to demonstrate Zoho CRM through a web-conference at your convenience. The demo is a one hour session. To schedule your personal session, please contact sales@zohocorp.com.

What types of payment do you accept?

We accept payment via Visa, MasterCard, American Express and PayPal. We also accept payment via bank transfer or check transfer for yearly subscriptions. For more details, please contact sales@zohocorp.com.

Does Zoho CRM support multiple languages?

Yes, we support 20 languages: English (USA), English (UK), Chinese (China), Chinese (Taiwan), French, German, Dutch, Italian, Hungarian (Magyar), Russian (UK), Turkish, Korean, Hebrew, Japanese, Polish, Portuguese, Portuguese (Brazil), Spanish, Swedish and Vietnamese.

Is my data safe?

We're fervent about keeping your data safe and secure. Our facilities feature stringent 24/7/365 security with video monitoring, biometric access, and advanced fire, flood, and theft monitoring systems. Our network security system employs the latest encryption and intrusion detection and prevention technologies.

How long are your contracts?

Zoho CRM is a pay-as-you-go service (monthly or yearly), so you can make changes to your plan whenever you need to.

Are you US/EU Safe Harbor Compliant?

Yes. We comply with the EU Safe Harbor framework as set forth by the Department of Commerce (USA). This also applies to the collection, use, and retention of user data from the European Union. For more information, please read our US/EU Safe Harbor Privacy Policy.

Can I switch plans?

Of course you can! Log in to Zoho CRM, click the Upgrade link on the Home page, and follow the steps on the Subscription page to switch to a new plan.

Have more questions?

Our support team is available 24/5, Monday through Friday to assist you. Visit our Support Center to contact us.