What's on your list?
Don't miss a thing! Create checklists to keep track of the important stuff, from things to do to places to visit.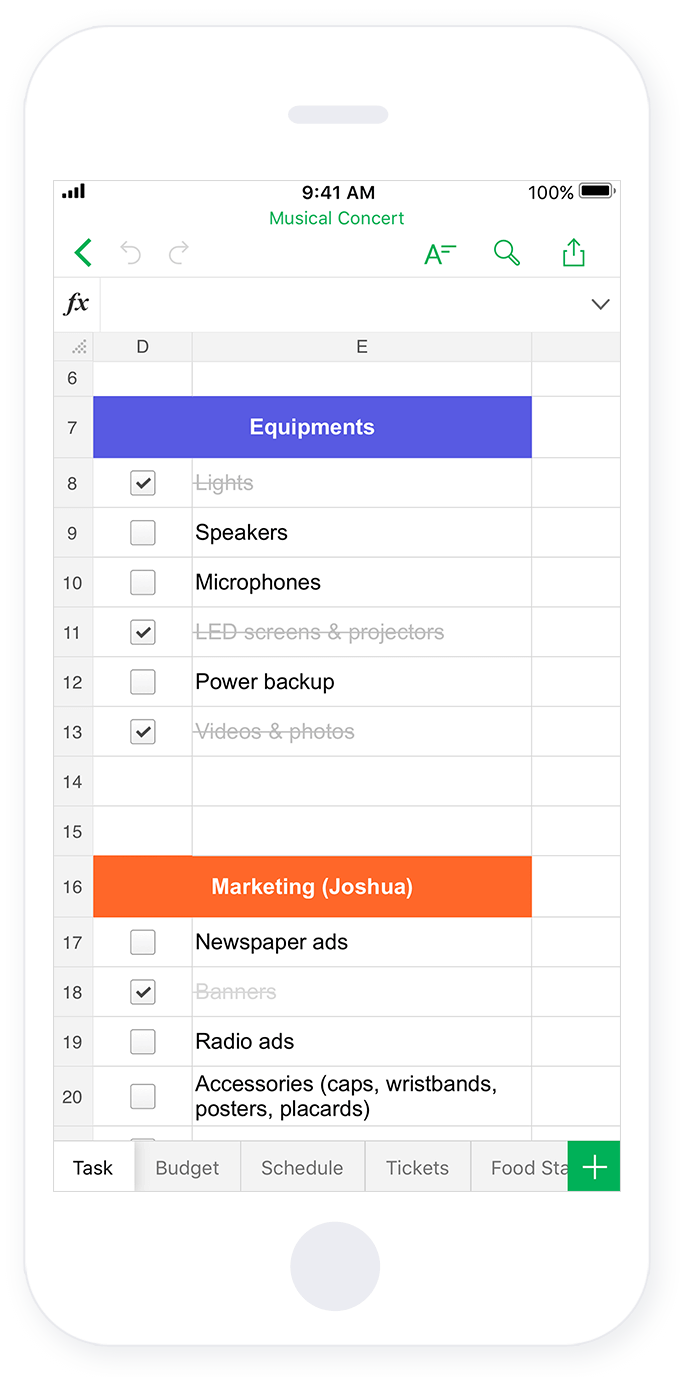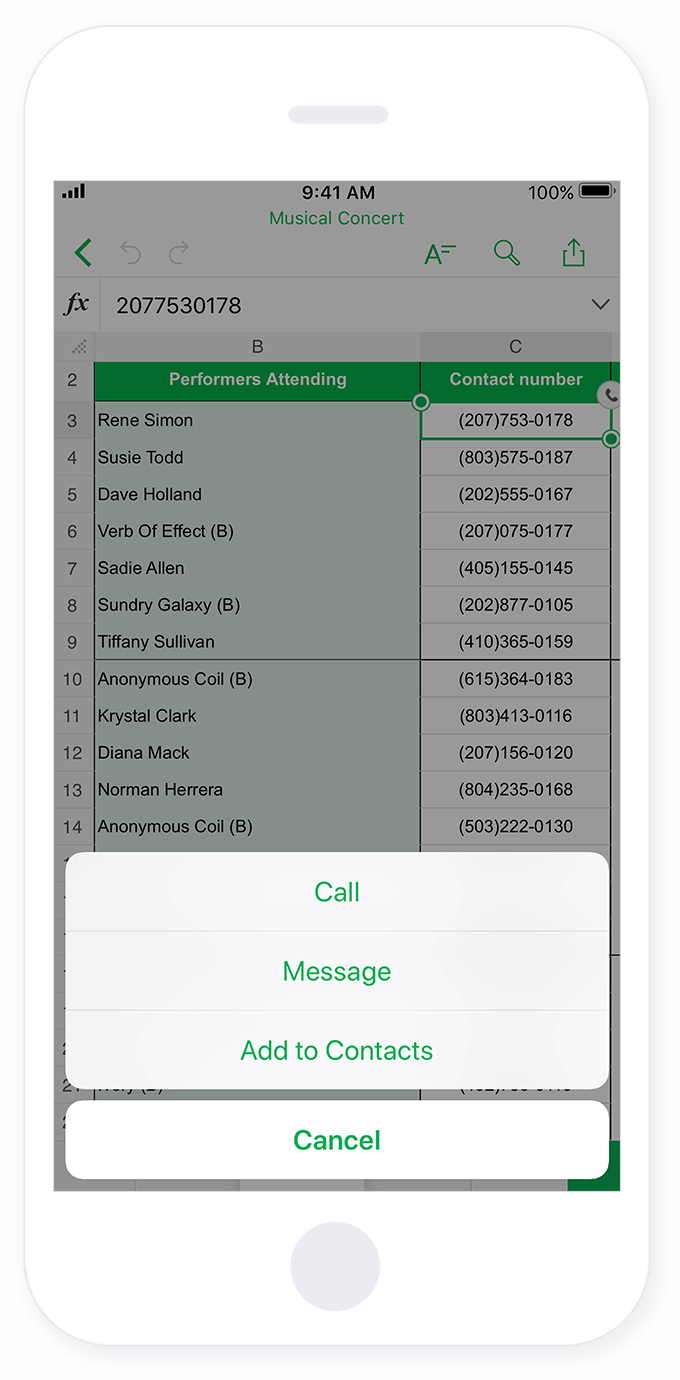 Stay in touch
Save your clients' contact details or friends' birthdays so you'll have them handy. You can even call them up from your Sheet app!
Bring in your squad
Stay connected with your team, no matter where you are. Track and make live changes to your spreadsheet together.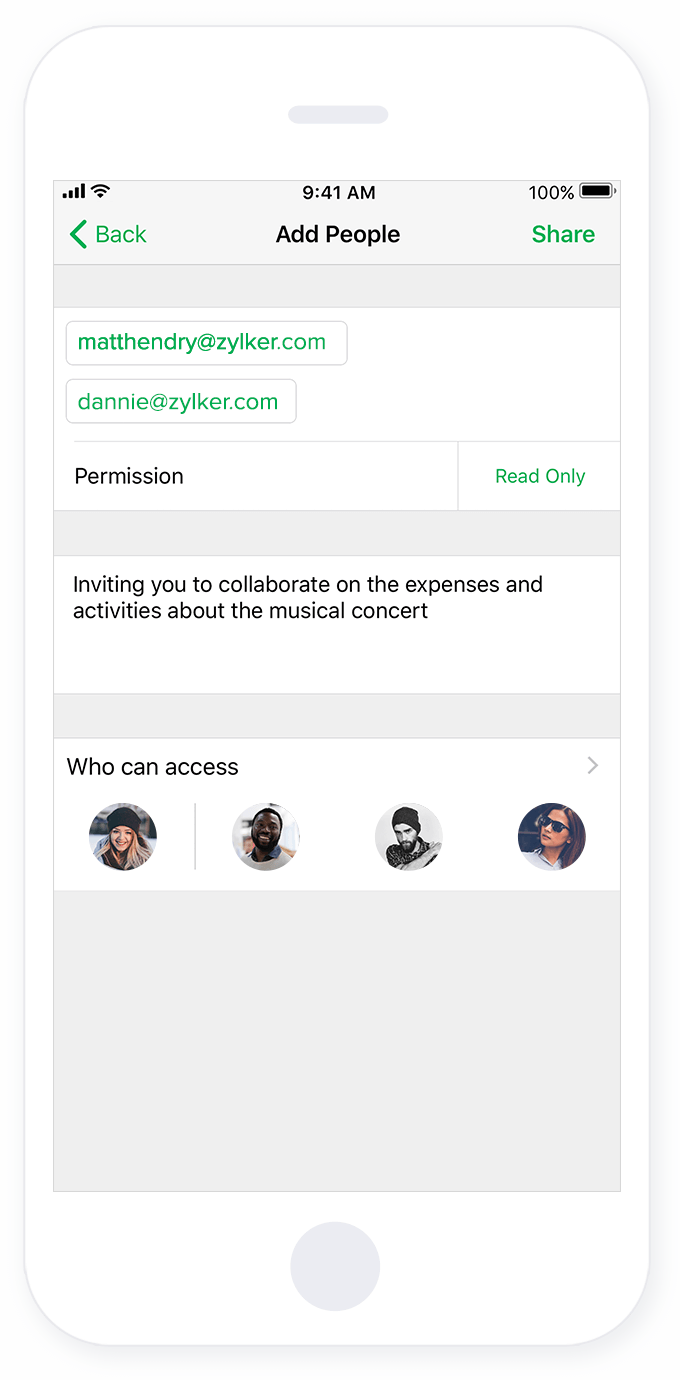 Work across devices
Why restrict your spreadsheets to a particular piece of hardware? Access them from any internet-ready device or location.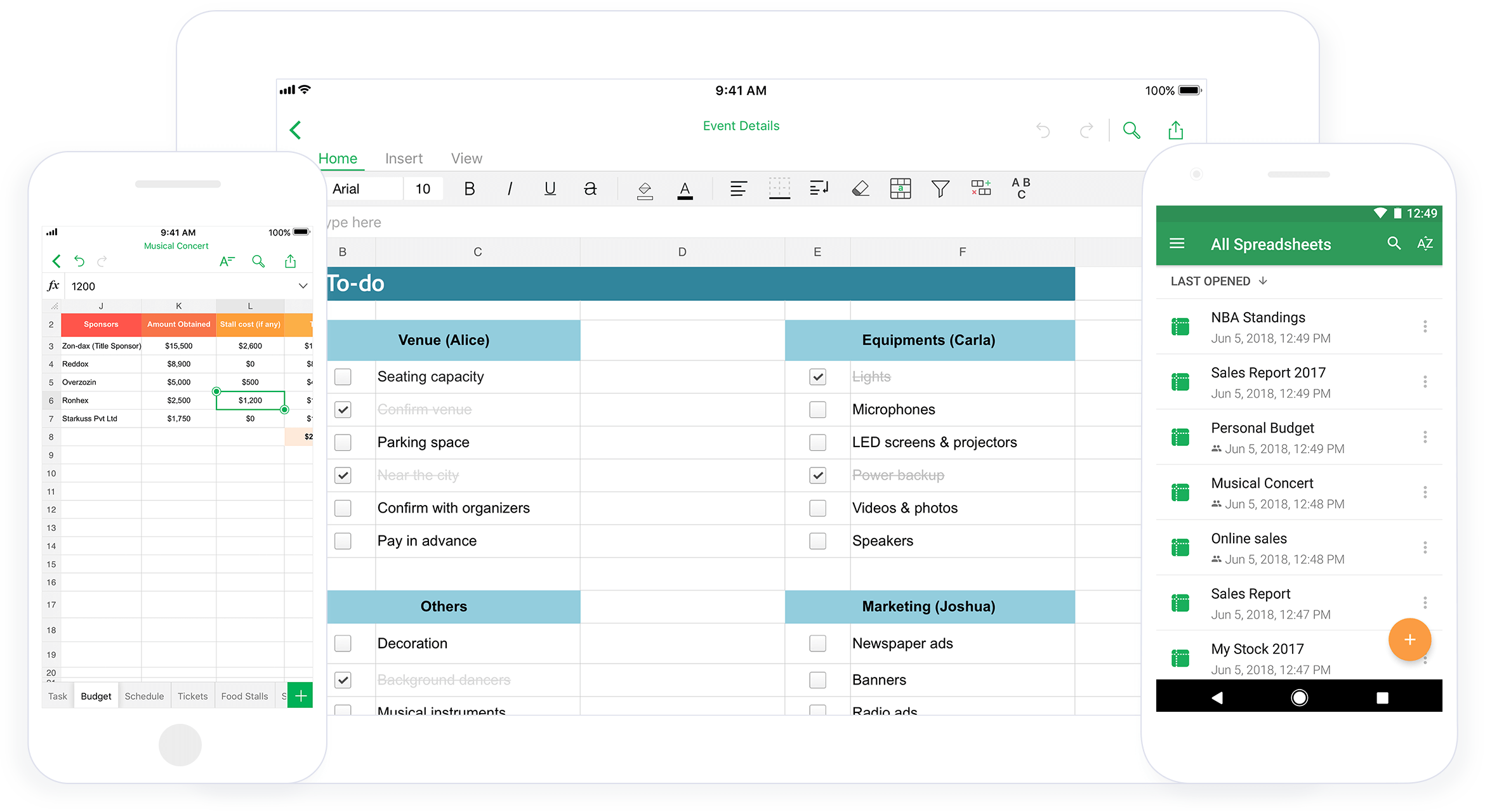 Become a budgeting expert
Daily expenses, monthly budget, or yearly sales — keep all of your financial data conveniently at hand.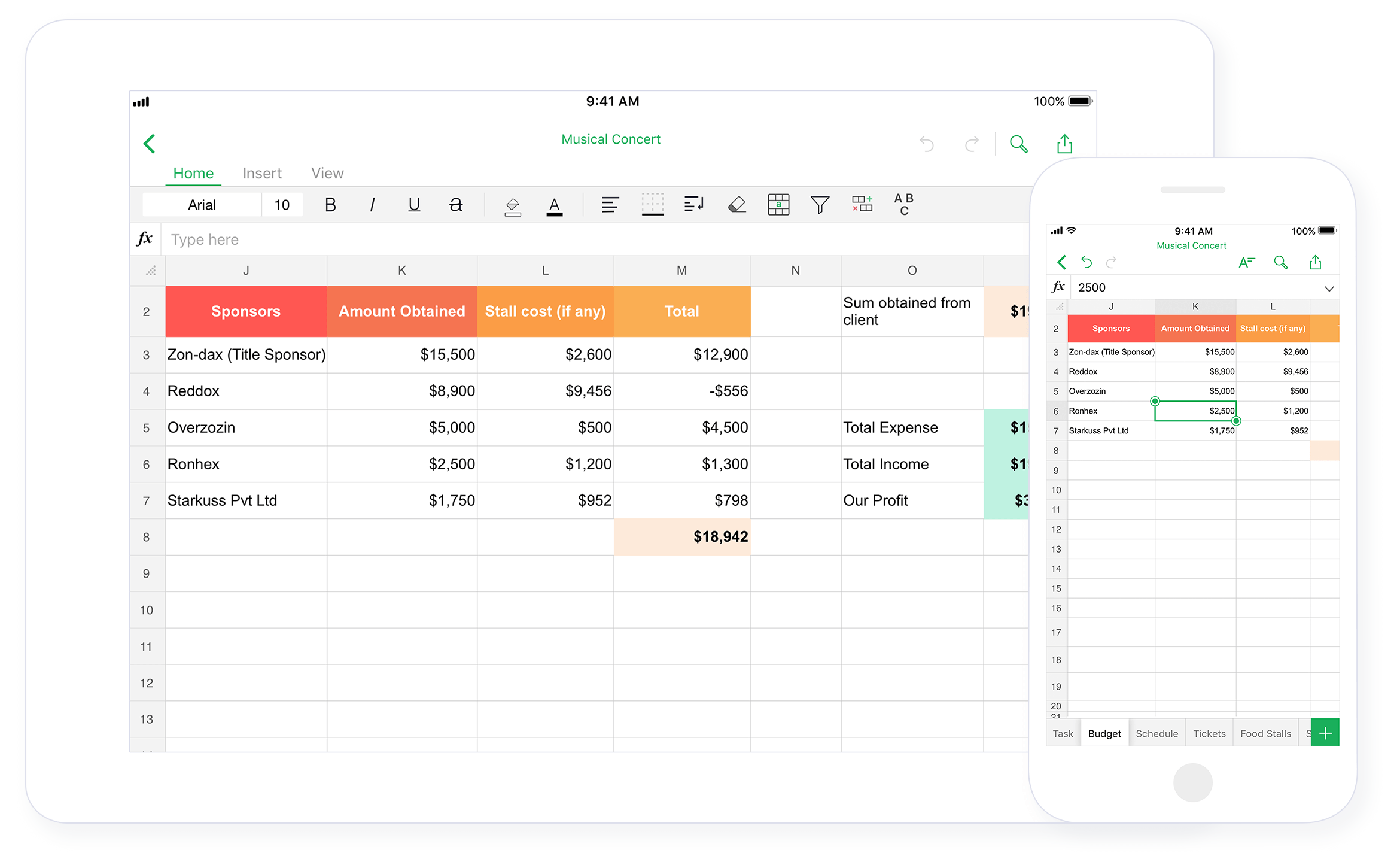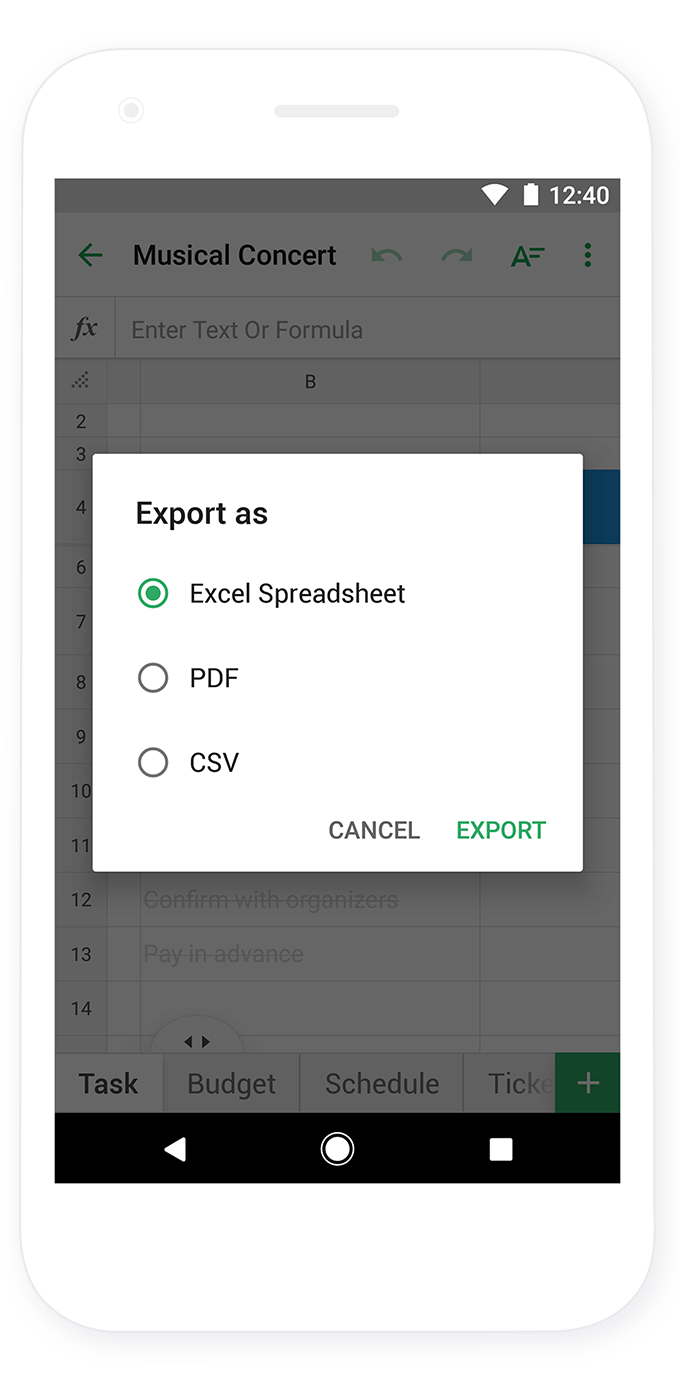 Work with non-Zoho users
Share your spreadsheets with anyone, as a Microsoft Excel (XLSX) or PDF file.
Wise, for every device
Enjoy the complete benefit of your devices, with exclusive support for the latest enhancements.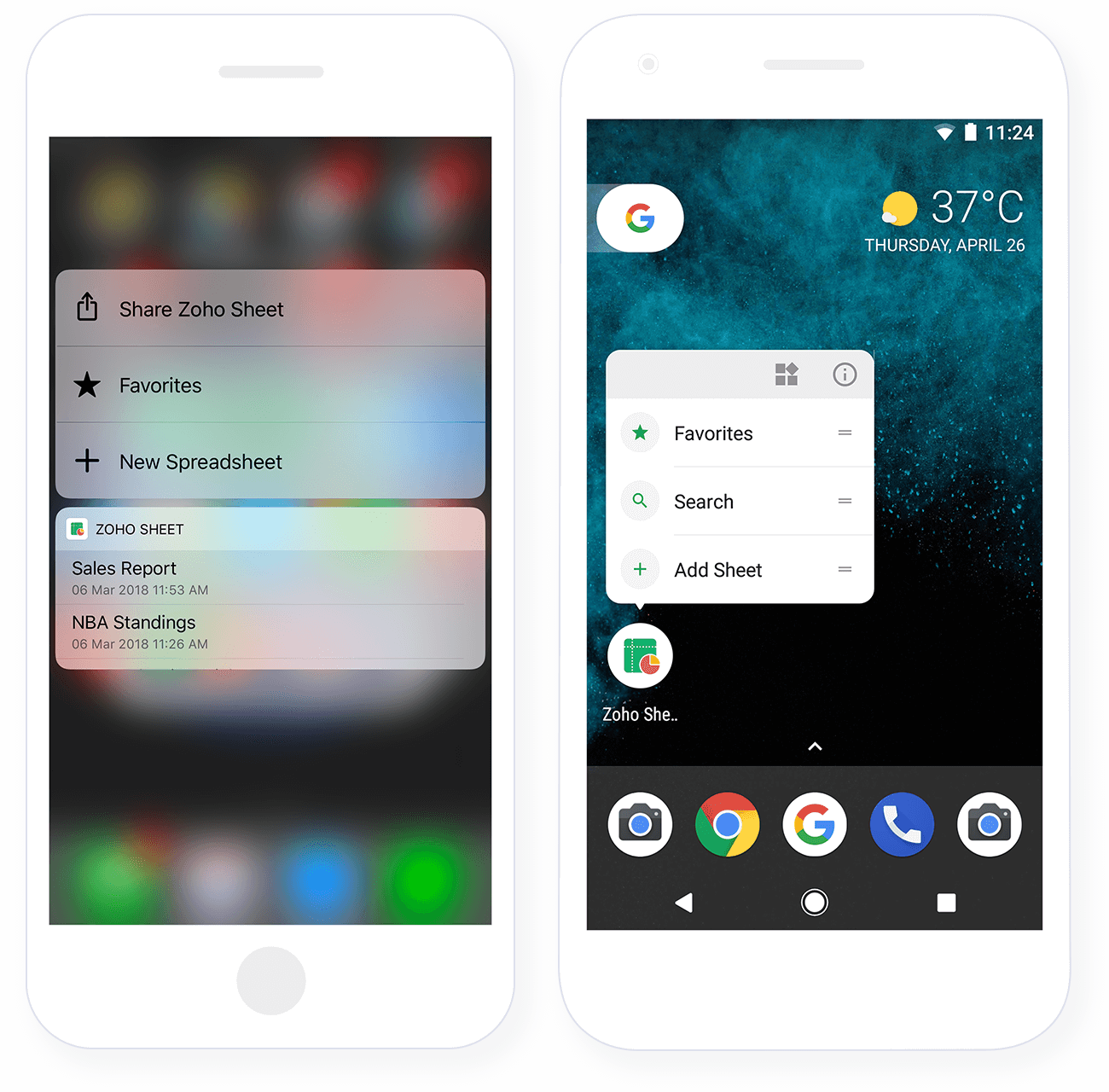 Simplified work, amplified results.