Share Surveys
Improve your surveys by tapping into your friends' and colleagues' skills. Get a designer to customize your survey theme, a salesperson to create your email campaigns, or a writer to edit your questions. Collaborate on, organize, and publish with ease.

Invite Reviewers
Call in a consultant to get an outside viewpoint. Reviewers can leave comments during a time period that you specify, without altering your content.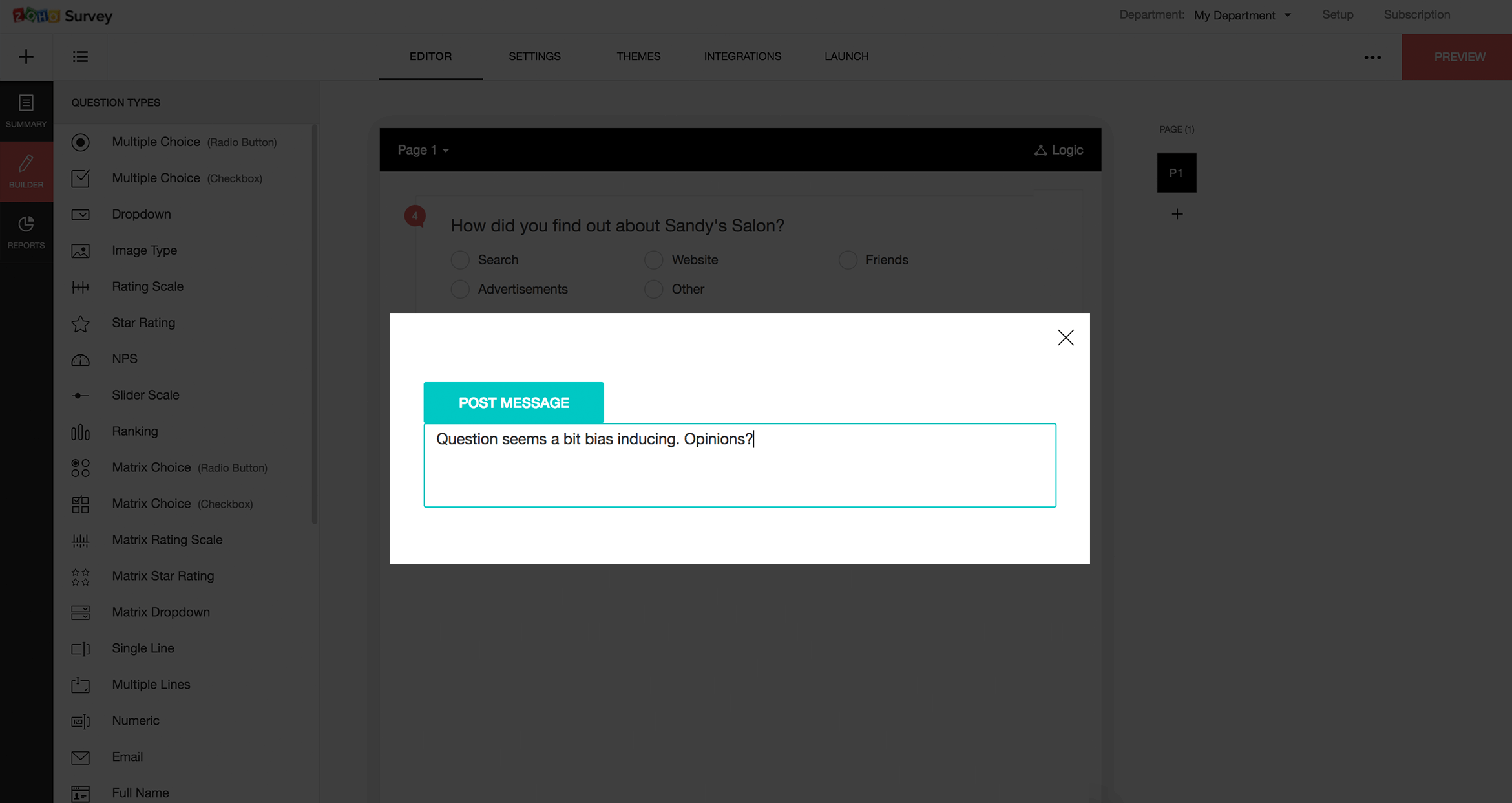 Share Reports
Create custom and filtered reports to distribute to your team. Role-based access offers you the control to secure information, while still giving your colleagues the information they need.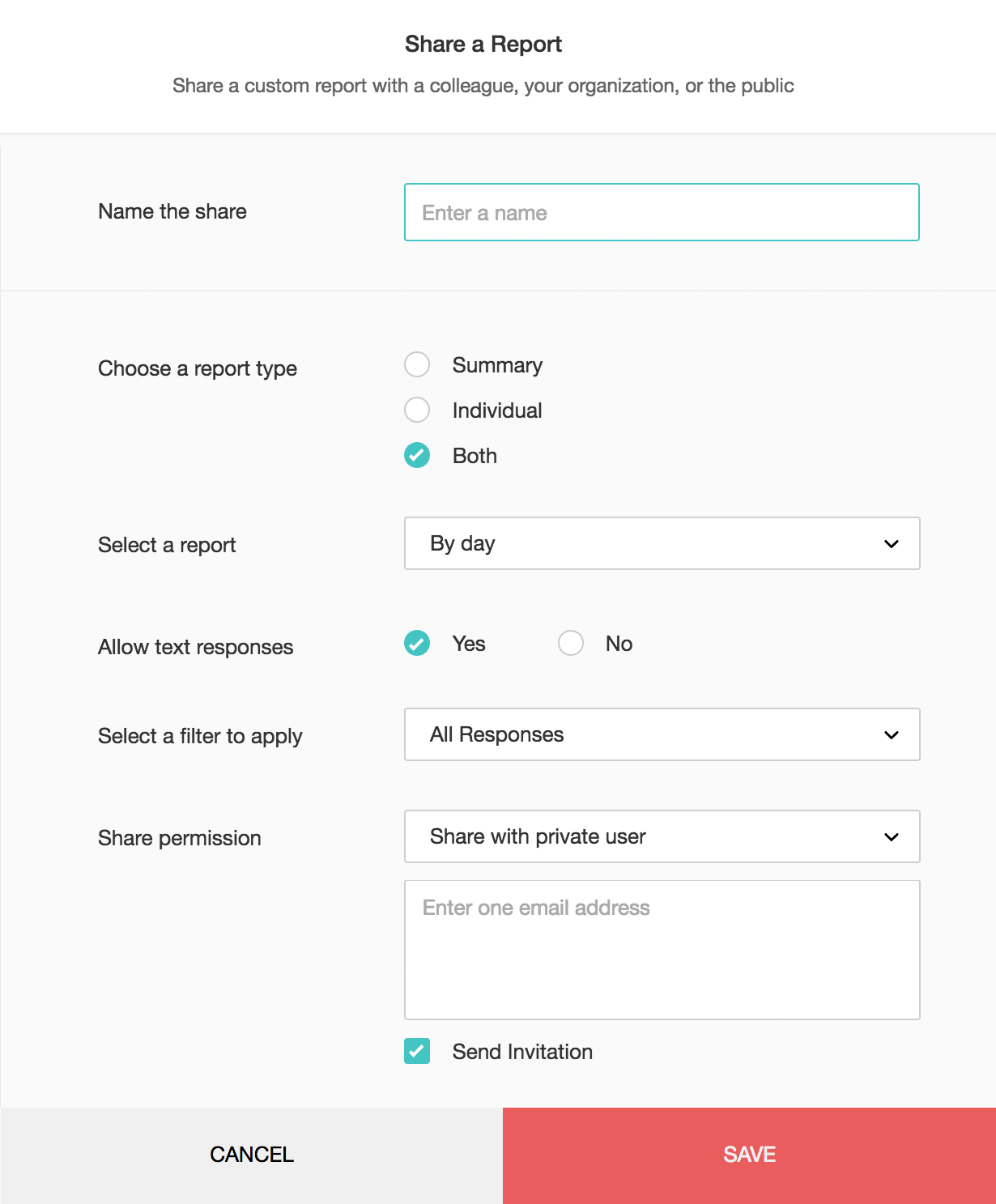 Transfer Surveys
Role changes in an organization can be a hassle, especially when information needs to be transferred from one account to another. Zoho Survey can provide the advantage of fluid ownership. Send a copy of your survey to a friend or teammate that they'll have ownership of, or transfer control of your original survey completely, along with any associated reports.